ACHIEVE GREATER OUTCOMES FOR YOUR PATIENTS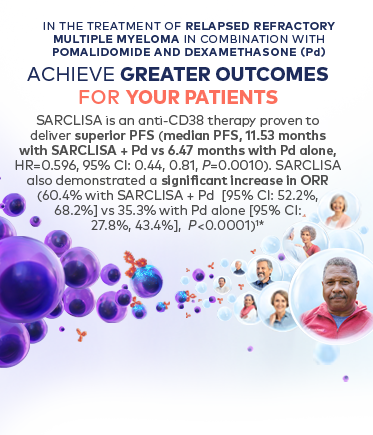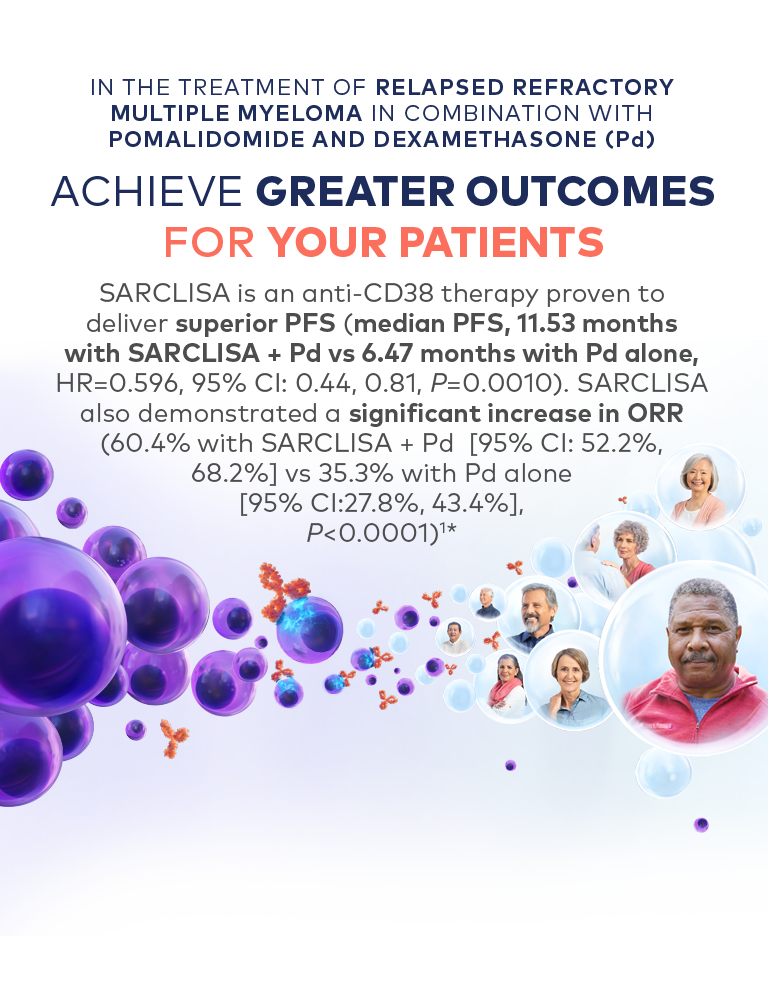 75-minute infusion time after the second infusion (in the absence of IRRs)1
View Dosing
*ORR included sCR, CR, VGPR, and PR. sCR, CR, VGPR, and PR were evaluated by an IRC using the IMWG response criteria. CR=complete response; IMWG=International Myeloma Working Group; IRC=independent response committee; IRR=infusion-related reaction; ORR=overall response rate; PFS=progression-free survival; PR=partial response; sCR=stringent complete response; VGPR=very good partial response.
NCCN Clinical Practice Guidelines in Oncology (NCCN Guidelines®)
Category 1, Preferred recommendation for isatuximab-irfc (SARCLISA)
Isatuximab-irfc (SARCLISA), in combination with pomalidomide and dexamethasone, is a Category 1, Preferred option for previously treated multiple myeloma by the National Comprehensive Cancer Network® (NCCN®).2
NCCN makes no warranties of any kind whatsoever regarding their content, use or application and disclaims any responsibility for their application or use in any way.